Irish Update
Our weekly newsletter for everything happening at St. Mary Catholic School
St. Mary Catholic School Fall Festival


Friday, September 29th–Sunday, October 1st 
Friday evening, September 29th at 7:00 PM  will be an adult evening out in the Parish Center.  $50.00 ticket admits 2 for the House of Wine food/wine pairings along with cash prizes, raffles, silent auction and the Live auction which will take place at 8:30 PM.  A fun evening out!  Tickets are available in the School office, from Mrs. Frye or Mrs. Bradley.  Raffle prize drawings of $500.00, $250.00 and $100.00 will be drawn on Friday evening!  Here is a sneak peek at the baskets that will be auctioned:  Ohio State vs. Maryland Football tickets, Dad's day out (Yeti cooler), Fall Back into Love, Mom's night off (gift cards for dinner and a Kate Spade clutch), Americana, Stay at Salt Fork, Marietta Tours, Science Basket, Lottery tickets, Small 4 wheeler, Money bags and Marietta Adventure as well as reserved Christmas program seats, St. Mary Catholic School parking space, Christmas Eve Mass reserved seating and MORE!!
Saturday, September 30th-Super Bingo.  Doors open at 2:30, line sales begin at 4:00 PM.  A free spaghetti meal will be available starting at 4:00 PM.  All in attendance will receive a free dauber!  $1,500 in door prizes with door prizes drawn every half hour starting at 5:00 PM.  $6,000 total bingo games payout for Super Bingo.
Sunday, October 1st-1:00 PM – 6:00 PM. Chicken Dinner prepared by the Catholic Woman's Club and the Knights of Columbus will include baked chicken, homemade noodles, mashed potatoes, green beans, cinnamon applesauce and a roll. Dinner price is $9.00 for adults, children $—- Delicious home cooked meal! Also, new this year will be a pie auction.  We are looking for the donation of homemade pies that will a part of a silent auction to bid on the pies.  A chance to show off your baking skills and dig out grandma's homemade pie recipe! There will be children's games provided by the Boy Scouts of our school. The games will be similar to Carnival games with tickets as prizes to claim prizes at the end. (Similar to a Chucky Cheese concept, but cheaper!)  Mrs. Kelly Faires is spearheading the Children's games activities and is looking for volunteers for the afternoon to man each game station and someone to man the prize station.  We are also looking for someone to do face painting- please let Tammi Bradley know if you have artistic talents to paint simple designs!  The children's game stations will be open from 2:00 PM – 5:30 PM. Please email Mrs. Faires at fairesk231@gmail.com  Sunday afternoon will also be the drawing of the main raffle prizes that includes $1,000 cash and several wonderful prizes donated from local merchants and parishioners.  The main raffle prize drawings will begin at 5:30 PM.   Please turn your tickets in to the school office or the Basilica offertory baskets!   These tickets are a major fundraising effort for the festival. Please buy or sell the tickets to benefit the Fall Festival.
Tuition Raffle tickets for the $2,500 towards St. Mary Catholic School tuition.  This prize will also be drawn of Sunday afternoon of the festival.  Tuition raffle tickets are $25.00 per ticket and there are extra tickets available in the school or rectory office.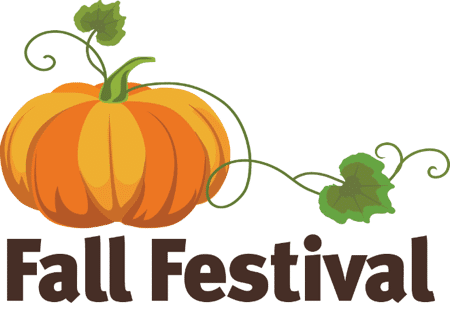 Thank you to our 2017 Fall Festival Sponsors!
Sunflower Nails and Spa
Frye Dental Group
The Original Pizza Place
Marietta Dental Works
Morrison, Inc.
Condevco
Innovative Interior/Voelker Paint
Perry & Associates
Knights of Columbus Insurance/John Spencer
Teri Ann's
Kaslo Design
Greenleaf Landscapes
Third Street Deli
Tampico's Mexican Restaurant
Eye Care Associates
The House of Wines
Mary Catholic School
The Catholic Women's Club
The Knights of Columbus
The Basilica of St. Mary of the Assumption
Our Fall Festival is made possible because of these fine sponsors!  THANK YOU!!!
Elementary Girls Basketball League
Good luck to our elementary girls basketball league that starts this weekend!  Let's Go Irish!  Please support the Irish Fall sports teams!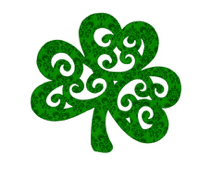 Congratulations to the following students who were recognized following Mass this morning as the September Students of the Month characterizing the theme of RESPECT.  Congratulations to the following students who were chosen by the staff of St. Mary Catholic School.  Nathan Frye, 3rd grade, Avery Baker, Alice Barret, Jaqueline Cisar, Tyler Frye, Hayden Wells, Gabriella Wocjik, all in 5th grade and 8th grade student Leslie Huffman.  We are proud of each and every one of you!  October all school theme will be "Do your best."  Students of the Month will be recognized following All School Mass this year.
Skating Parties: The 3rd Friday of every month
Home & School sponsored Skating Parties at The Marietta Roller Rink will be the 3rd Friday of every month. The first skating party of the year will be Friday, October 20th from 5:30-7:30 PM.
Student/Parent/Teacher Conferences: September 20th, 26th, 27th
Student/Parent/Teacher conferences September 26th and Junior High extra date September 27th 4:00-7:30 PM.  Thank you to Home and School for providing dinner for the teachers after school on Conference nights!
All School Mass: September 22nd
All School Mass 9:15 AM in the gym on September 22nd. Mass attire must be worn.  September Student of the Month will be announced following Mass.  The theme for Student of the Month is RESPECT.
Dress Down Day: Monday, September 25th
Dress down day Monday, September 25th.
Booster Meeting: Wednesday, September 27th
Booster meeting Wednesday, September 27th, 6:00 PM in the Parish Center
Home and School Meeting: Wednesday, September 27th
Home and School meeting Wednesday, September 27th, 6:00 PM in the Art room
All School Mass
All School Mass, September 29th 9:15 AM in the gym. Mass attire must be worn.
Congratulations to 8th grade student Shelby Anderson!
Shelby Anderson was crowned the 2017 WV Winterfest Teen last weekend after winning her division of the pageant.  Winterfest will take place on December 2 in St. Albans, WV and Shelby will participate in the parade and festival activities that day along with the other division queens.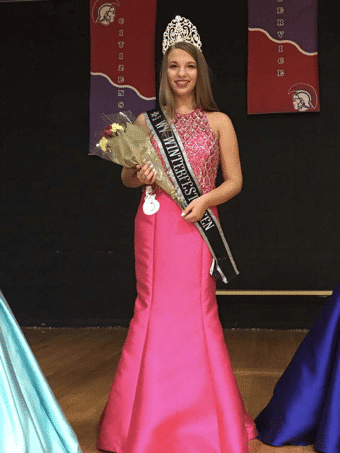 Scrip News
Attention all online scrip buyers!!  There will be no PrestoPay fees for one week!!  September 23-29 With the holidays in the near future this would be a great time to start some shopping!!
Penny Wars
Student council will begin "penny wars" on Monday, September 25th.  Each class will collect pennies in a water jug.  For every 20 pennies, a student can put their name in a box or envelop for a chance to win a $5 gift card at the end of the week.  The name will be drawn from the winning class of that particular week.  All bills greater than $20 will add to the class total.  All other bills and coins will not count for the full amount.  For example, a quarter will only be worth 15 pennies.  Posters are being made with the exact amounts each coin will be worth.  The goal of the penny war will be to purchase Memorial bricks for our students who have lost parents.  This will be an ongoing project with tallies being taken every week.
Pink Out Day
Student Council will also host a Pink out day on October 3rd.  The cost is $1 to dress down in as much pink as possible.  October is breast cancer awareness month and the Pink out will continue with a home junior high volleyball match vs Parkersburg Catholic at 5:30 PM in the gym.  All proceeds and other donations from the volleyball game that night will go to the Manter Family who have recently experienced the loss of Stacie to the disease.  God Bless all who are currently affected by breast cancer.  We can make a difference!