Irish Update
Our weekly newsletter for everything happening at St. Mary Catholic School
St. Mary Catholic School celebrates Catholic Education this week by honoring Catholic Schools Week.  We are blessed with a wonderful staff, wonderful students and we are happy to share the good news about Catholic Education with events planned to highlight our students throughout the week.  Please join us for an All School Open House on Tuesday, April 17th from 9:00 AM-3:00 PM.  Registration information will be available for our next school year and several student projects will be highlighted.  Personal tours will be available.  Mass will be celebrated with Bishop Monforton and St. John Central at the Basilica at Noon.  Bishop Monforton will then spend a portion of the afternoon at St. Mary Catholic School.   Our Annual Appreciation luncheon for students, staff, families and members of the Basilica is on Wednesday, April 18th from 11:30 AM-1:00 PM.  On Thursday morning at 9:00 AM we will be thanking our many volunteers with a Volunteer Recognition breakfast in the Parish Center.  We will gather as a school community at 2:45 PM on Thursday in the new gym and will be saying a portion of the Rosary.  Friday is student appreciation day, a non uniform day and grades 1 through 8 will spend a portion of the afternoon at the Marietta Roller Rink.
Volunteers are still needed for the luncheon on Wednesday and readers are still needed for 8:00 AM and Noon Mass on Sunday.  Please email Tammi Bradley about Mass representatives.  tammibradley@stmaryscatholic.org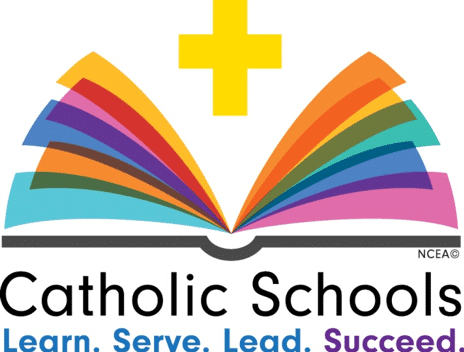 Congratulations to St. Mary Catholic School Alumni Shakur Norris and Victoria Humphrey who were recently recognized at Marietta High School as Students of the Month!
April 21: Spring Forward 5K Race
Spring Forward 5K race Saturday, April 21st, 9:00 AM. Race applications are available in the school office.
April 26: AM Montessori Preschool Trike-a-thon
May 7–11: Right to Read Week
April 27: All School Mass, Gym, 9:15 AM
May 16: Spring Art and Music Show
7:00PM All students will have Art work represented, grades 5-8 will be a part of the music portion of the celebration of the Arts in our school.
April 24: Norwegian Folk Group Assembly, 2:30
May 5: Junior High Spring Formal on the Valley Gem
Please turn in your registration forms for the 2018-2019 Academic Year!  Early registration helps with office/administration tasks!