Irish Update
Our weekly newsletter for everything happening at St. Mary Catholic School
Thank you to those who attended our Veterans Day Mass and Assembly this morning.  It truly was a special morning!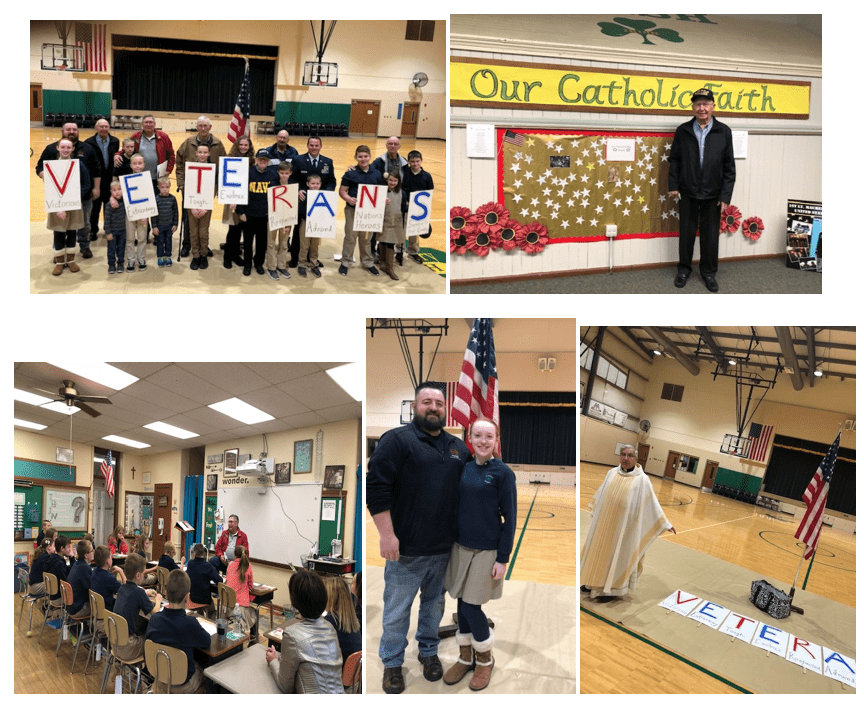 National Honor Society 
Congratulations to St. Mary Catholic School alumni Ainsley Betz, Gabrielle Bradley and Mina Spencer that were inducted into the Parkersburg Catholic High School National Honor Society on November 15th.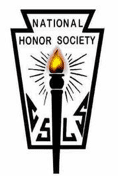 Thanksgiving Break

November 21st-November 25th. Classes resume Monday, November 26th.
Santa Shop December 3rd and 4th

More information will be included in the next edition of the Irish Update, but save the date to assist the students as one of Santa's elves for the event! 
Reminder

Please remember that with the colder temperature that appropriate outer wear must be worn for outdoor recess.  We try and get the kids outside as much as possible, please send appropriate jackets, hats, gloves etc!!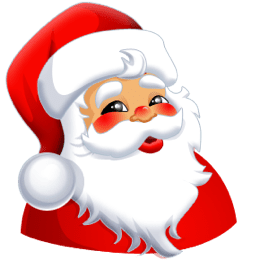 5

th

 Grade Class Service Project
Mrs. Birge and the 5th grade class will be doing a Food Drive service project in conjunction with Comfort Keepers.  This project is also in conjunction with Faithlink, which St. Mary Catholic School has participated in service projects for the last 2 years.  The food drive will begin, Tuesday, November 13th through the end of November.  Items that are most needed to fill the food pantry through Faithlink are canned vegetables, juices, pasta, oats, dry beans, ready to eat cereals and creamy peanut butter.  There will be a class competition for the class collecting the most food.  5th grade will provide a rootbeer float party to the winning class.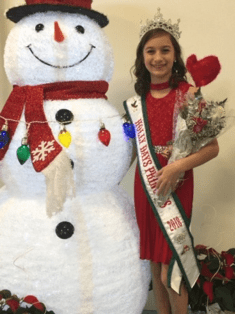 Congratulations to Valentina Marasco, a 5th grade student who was crowned the Holly Days Princess in Vienna, WV last weekend.
Congratulations to 3rd grade student Theda Tofaute who is a team member of the Jump Company USA Jumpr rope team.  The team competed in a jump competition in Columbus last weekend and received several awards.  Theda  is happy to share more information about the jump rope team that meets at Jefferson Elementary in Parkersburg on Monday evenings.
**Mrs. Porter received this email from a former student this week.   What a testament to the quality of education at St. Mary Catholic School!**
Hello Mrs. Porter,
I just wanted to write you a thank you note for everything you taught me in 8th grade, especially in English class. All of the grammar rules, sentence structure, and writing techniques you discussed are extremely helpful in high school. When writing papers, all of the material you taught me enhances my paper immensely! You would be surprised how many students in my English class were unfamiliar with even active/passive voice. Anyways, just thought I'd write a quick thank you letter to show my appreciation for assisting me in writing and grammar. Good luck with this year's class, and I hope they can later see how everything taught to them in those classes and all others will benefit them a lot in high school!
Sincerely,
Grayson Linnell