Irish Update
Our weekly newsletter for everything happening at St. Mary Catholic School
February Students of the Month
Be Good Stewards
L-R Riley Depuy, Alyssia Biehl, Reagan Estes, Julia Tucker, Hayden Wells and Torin Baker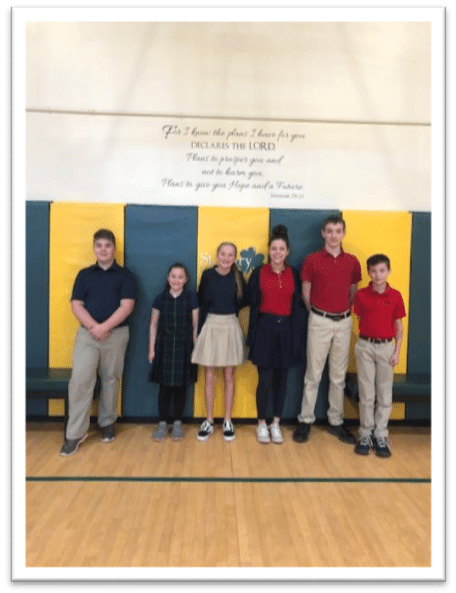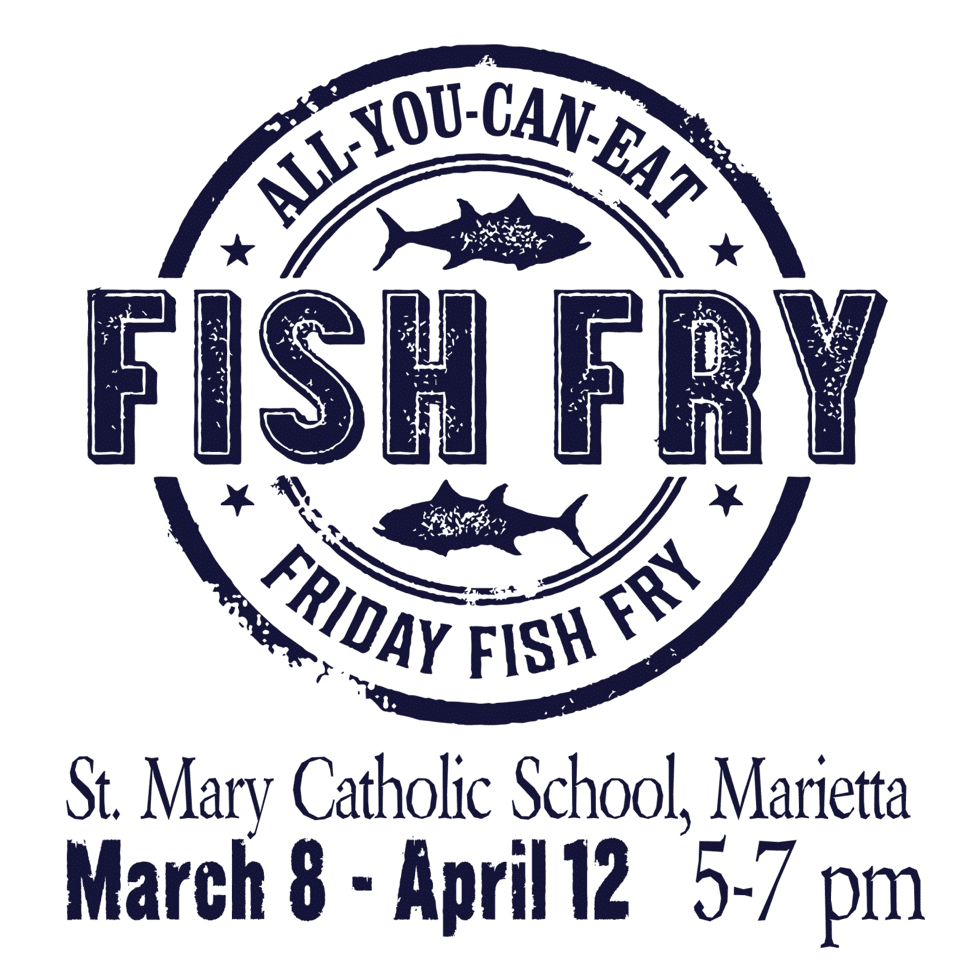 St. Mary Catholic School will be on Spring Break March 11th-15th.  Classes resume Monday, March 18th.

March 19th 4:30-7:30 PM: Dine in, carry out and delivery all count in our efforts to "Raise Some Dough!" 

March 19th-Feast of St. Joseph All School Mass. Dads, grandfathers, uncles etc. are invited to have lunch with your child(ren) in the Parish center at 11:00 AM.   Dads are invited to pack a lunch or provide lunch for your families.  Those students who have preordered hot lunch, lunch will be provided for them.  1st through 8th grade will be able to eat with Dads, Grandpas, etc. at 11 a.m. All students are to be picked up from their homeroom class and taken to the Parish Center to eat.  The kids will walk down with their classes at 11:30 a.m.  Parents are welcome to walk with the students down to the Basilica.  Parents can sit next to their student in Mass but we ask that you sit with their class during Mass.  Dads or Grandpas with two kids in school are welcome to come and sit by me with their kids in a section for our larger families.

For Preschool, PreK, and Kindergarten, Dads can come at their child's  normal lunch time and have lunch with their student.  Kindergarten eats at 11:30, Preschool eats at 11:30, and   PreK eats at 11:45 am. Please pick up PreK and Kindergarten from the lunch room (old gym).  Please pick up Preschool from Mrs. Kim.

March 22nd- Diocesean Tournament of Truth, Bellair.
March 26th- 5th and 6th Grade Social Studies Fair- 5:00 PM, Parish Center. Come and be amazed at the projects, costumes and papers these kids have worked on to transfer us "back in time!" 
IOWA testing April 1st-5th . Please be mindful of scheduling appointments or being absent from school on these dates. 
Registration
Registration for the 2019-2020 Academic Year is ongoing.  We encourage you to register early for the office and planning purposes.  Preschool 3 and Preschool 4 have openings and we anticipate those classes filling fast.  Questions?  Or to schedule your personal tour, please call the school office at 740-374-8181 or email Mrs. Bradley at tammibradley@stmaryscatholic.org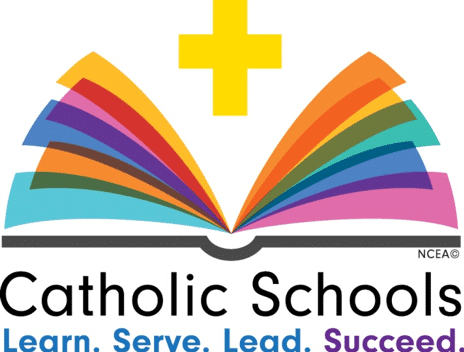 St. Mary Catholic School Math Counts Team
Team Coach: Mr. Russell Lewis, 7th Grade Teacher
Team members: L-R Jaqueline Cisar, Evan Masselli, Kit Westermyer, Audrey Porter, Mary Ruth, Max Frye, Mr. Lewis, Jonathan Crosby and Tyler Frye.