Extracurricular Activities
Extra-curricular activities, including athletic programs, serve as a vehicle to enrich the basic school experience for children. Students are encouraged to explore these opportunities and to participate whenever possible. Even so, these activities are secondary to academic studies, and parents are encouraged to monitor their child's progress.
Following is a partial list of the many activities that are available for our students:
Science Fair
This annual event required of all students in grades 6 -8. Students receiving a Superior rating for science projects are eligible for district level competition. Students who receive Superior ratings at the district level are eligible to participate in state level competition.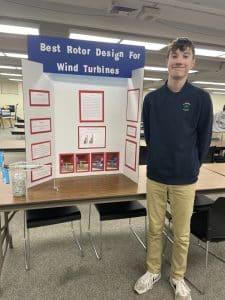 Field Trips
Teachers are encouraged to arrange educational experiences outside of the classroom that are designed to support/enhance the learning standards at their respective grade level. Prior notice of field trips, along with a permission slip, will be sent home to parents. Students will not be permitted to attend the field trip unless the signed permission form is returned to school before the class departs for the trip. If the field trip site is not within walking distance of the school, students will travel to/from field trips via a school bus.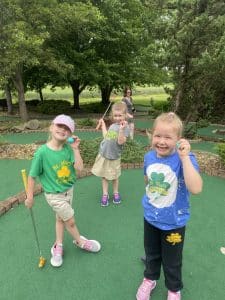 Spelling Bee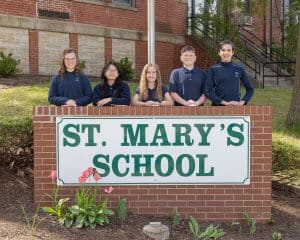 Four students and one alternate at each grade level, grades 4-8, are selected from classroom bees to participate in the school bee. Four winners from grades 5 – 8 then go on to the Regional Bee. Grade Four students may participate in the school bee, but they are not eligible to advance to the Regional Bee.
YES (Young Engineers in Science)
This program, which is for all 7th graders in Washington County, provides students the opportunity to receive a "hands-on" experience from exhibits of local engineers.
Math Counts
This is a competitive team math program for students in grades 6, 7 & 8. Qualifiers compete on the district level and can move on to compete in the State level.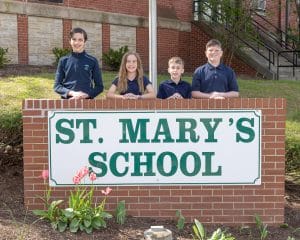 Power of the Pen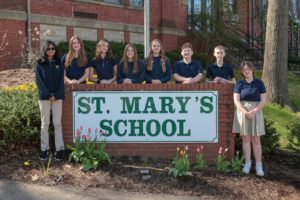 Students in grades 7 and 8 compete in an impromptu writing competition. Local winners move on to the state level. The 1998 winner for the State of Ohio was an 8th grader from our school. 
Student Council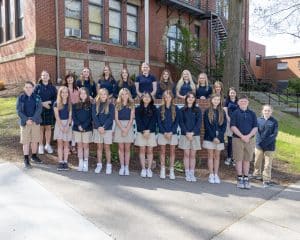 Student Council is comprised of students in grades 6 – 8. The goals of student council include:
encouraging school spirit
promoting student leadership
building a Christian community in the school
Interscholastic Sports
Seventh and eighth grade students participate in interscholastic sports competition with local schools in both Washington and Wood (WV) counties. Junior high teams include cross-country, golf, volleyball, basketball, track, and cheerleading. Activities at this level are under the jurisdiction of the Ohio High School Athletic Association.
In compliance with OHSAA guidelines, student athletes must meet academic guidelines to be eligible to participate in athletics beginning with 7th grade. The student athlete must achieve a Grade Point Average of 2.0 or higher AND earn a passing grade in every class for the immediate preceding quarter. These academic requirements for St. Mary School exceed those stipulated by the OHSAA. Exception – All 7th grade students are eligible for participation in athletics during the first grading period.
State of Ohio regulations do not permit school sponsorship of interscholastic competition below seventh grade. A recreational sports program, which is sponsored by the St. Mary Booster Organization, is available for 3rd, 4th, 5th and 6th graders. Activities include boys and girls basketball as well as cheerleading. Learn more about sports at St. Mary Catholic School
PARTICIPATION IN EXTRACURRICULAR ACTIVITIES, INCLUDING SPORTS, OFFERED BY PUBLIC SCHOOL DISTRICTS
With the passage of Ohio House Bill 59 in July 2013, students attending St. Mary School are afforded the opportunity to participate in extracurricular activities, including sports, at the public school they would normally be assigned to if we do not offer these same extracurricular activities at St. Mary School   
Cub Scout Pack 653